GLOBAL TRANSLATE
Your reliable partner for multilingual translation projects.
Our translation office in the heart of Berlin offers our clients global service for every country and every language in the fields of translation, adaptation, proofreading, DTP / foreign language typesetting, interpreting and other language services, all in customer-friendly, professional and economical manner. And, of course, it is all multimedia-based. Without exception translators and proofreaders are native speakers, they are fast, yet also thorough and conscientious.
Translation/ Specialised Translation
DTP/ Foreign Language Typesetting
Contact us
Want to work together or join our team?
Feel free to leave a message. We are looking forward to reading it.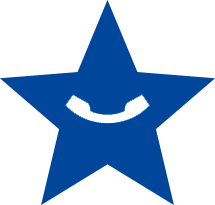 In a Hurry?
Call us.
+49 30 65000 106

Careers
You're looking for a job in an international environment, with inspiring projects and a diverse client structure? Take a closer look at mc and discover the only German led global agency network. Represented by more than 80 offices worldwide, mc offers endless opportunities.
To celebrate the agency's 20th anniversary, here are 10 reasons that make mc a great place to work!